Veterans

– How can I get one?

What is available to Veterans?
Most Veterans qualify for a Live Life Mobile Medical Alarm that works all over the USA. Our device is light weight, waterproof and mobile. It comes with GPS, Auto Fall Alert and will send text message alerts and call up to five family and friends in case of an emergency. 911 can also be programmed as one of the contacts. To find out more on how you can receive this device, please call freecall 866 205 4872. One of our VA Healthcare Benefit specialists will guide you in the easy steps to have your mobile alarm paid for by VA.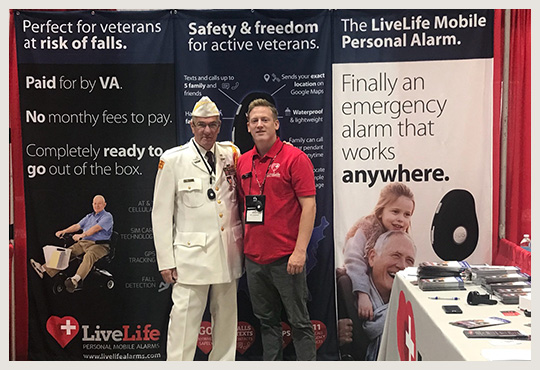 Summary for Veterans
Visit your VA provider (VA Doctor, Nurse, OT).
Ask to be prescribed the Live Life mobile alarm.
If asked why, point out fall detect, works everywhere, GPS.
Live Life Alarms will contact you to arrange programming of your alarm.
Your mobile alarm will arrive ready to go out of the box.
Call us on 866 205 4872 if you need any help.
VA Providers

– How do I prescribe one?

What information do I need to order this device for my patient?
There is a simple process that needs to be followed so the VA can provide this benefit to your client. When a client is in need of a Live Life Mobile Alarm, an order must be made within the consult. Go to the Prosthetics tab and specify that you are ordering the Live Life Mobile Alarm. You must also specify medical need (i.e. they are mobile and need a device they can take anywhere, they need a device with auto fall detection and GPS, they want a device that contacts caretakers and 911 during an emergency, Geo fence for wanderers, etc).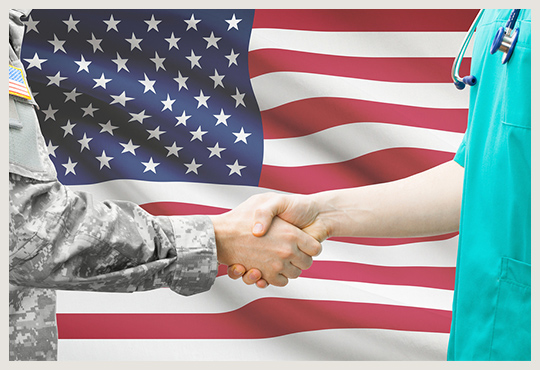 Summary for VA Providers
The responsible clinician will author a prosthetic consult specifying the Live Life Mobile Alarm (Product #: LLA EV-07WN) for the patient.
DUNS #: 08-068-2781 NAICS: 334210, 334220, 339112, 423690, 541990 CAGE: 7YWL7
Specify the need (auto fall detect, GPS, go anywhere).
Submit the prescription.
Please Click Here to view our Capability Statement